The briard was the all around farm dog in France. He should be healthy and easy to care for. Our dogs have all their health clearances and the same is required from the studs or bitches that I may use/lease. We believe in a dog that is true to its original type and utilitarian origins: It is a solid worker that has the structure, the coat and the stamina to spend all day in the field doing his job. A Briard is to be strong, smart and level headed. It is not a glamorous dog even though he has lots of elegance with his long coat and easy trot. He is also the most loyal and devoted companion to his family. Continuously learning from the heritage that long time breeders have created, I try to breed with the same spirit, building on the shoulders of these same breeders and the dogs who offer this assurance generation after generation.

What to expect from my dogs: Dogs from our breedings have the type you see in our dogs. They have lots of substance and the very exact head a briard should have, as described in the breed standards (AKC and FCI). They have the coarse coat texture that is often not seen in briards anymore. This makes for a much easier care and gives that very elegant look to the dogs. I have all three colors, black, grey and tawny. Overall, I like a dog, with a balanced silhouette from head to end of the J tail, a deep and wide chest, good angulations and alignment, a good topline, a big, chiseled head, long neck, proud and alert stance, and moving with an easy gait. No extremes. And of course a stable and confident temperament This is what I try to produce.
___________________________________________________


To see pictures of typical puppies from our home, please click here.

I am an American Kennel Club Breeder of Merit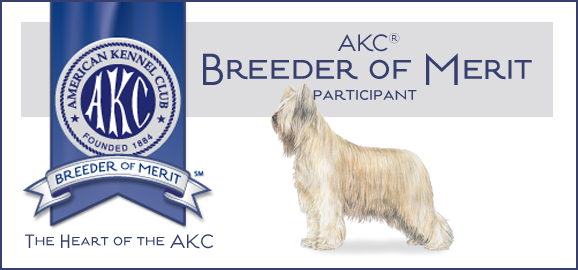 If you consider a briard puppy, please read Hugo's story.

After seeing our dogs or website, fairly often people ask if we only sell to show homes. Well, quite the opposite ! We much rather our babies to go in great homes where they have the opportunity to be a wonderful companion to their family and enjoy life with dedicated owners. This is what is important, not that they are shown. Historically, almost all our puppies have gone to non-show homes. if someone wants to show their puppy, that is fine and we will work with you to support you but that is certainly not a requirement.



Serious inquiries from great homes are welcome.
Contact me at fairytalebriards@gmail.com


We hope to have a litter with Lily in 2022. Information will be posted on this page.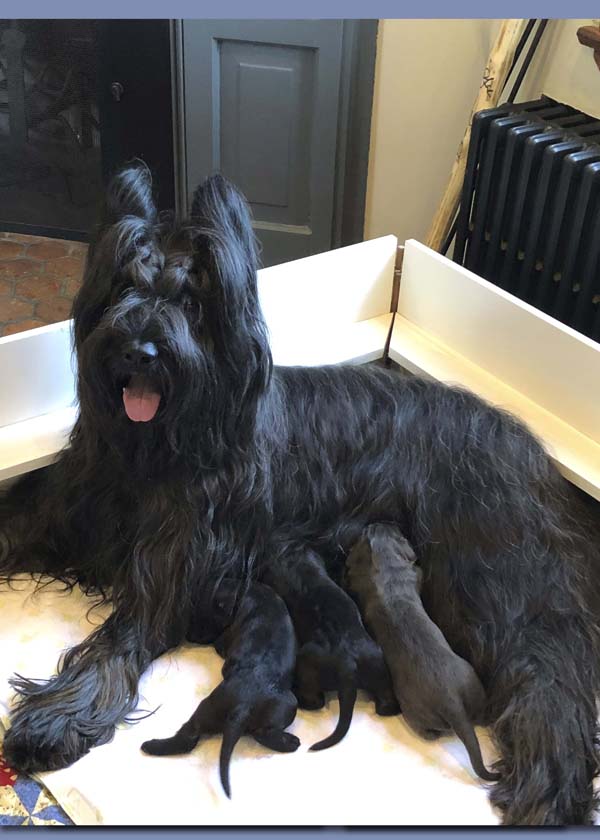 Serious inquiries from great homes are welcome.
Contact me at fairytalebriards@gmail.com