Am/Can Ch. Fairytale's Aramis, HOF
(BIS/BISS Ch Sendero's Our Tornado, HIC, TT, HOF x
Ch Chaotic's Turquoise de Lindeau, Fr/Am Select)
CNSB Clear, OFA Good, DOB: 02/11/2005 - 03/13/2015
Aramis is the baby of the house. He was born just before Westminster 2005 by C-section. Turquoise, his mother, was quite large and we were expecting three babies per the ultrasound we had done earlier on. When we took the X-ray to control calcification of the babies' bones, we saw one huge puppy, almost perfectly stacked and facing the wrong way. Therefore Aramis came to us in a towel from the hands of the vet. To our biggest surprise he was not black but tawny. Turquoise having had a C-section and only one child, did not develop much milk and we bottle fed Aramis with puppy formula and goat milk/collestrum. He also went to work with Tim to ensure regular feedings. Aramis was always in our arms and of course there was no way he could leave home.

He grew up into the handsome boy as you can see below. Aramis is a true mixture of his father, Tornado, and his grandfather, Rebelle. It is striking to watch him and be able to find both of his male ancestors so clearly in him. He also has a fantastic personality which resembles a lot his father's: very happy, very showy, very active and extremely sweet. My only regret is my inability to take him to shows in France since his ears are cropped.

Aramis is obsessed with playing fetch and food (not sure which one comes first in his priorities) and adores being the center of attention. He has no idea he is a dog, probably considers himself a human, has an incredible sense of people and reads what is going on in my mind and heart. Boys have that unique capacity of being the biggest love bugs there are, and at 85 Lbs, he is a big love bug, but gosh, do I adore him that way. He is at ease in any place he goes and enjoys as much trotting along the streets of Manhattan, relaxing in the calm of home, chasing his ball, going to the sheep farm or being in the show ring.

He earned a 5 points major as his first major and finished his AKC championship with ease, with Odile as his handler in the bred by exhibitor class. Back in the show ring for practice, Aramis was immediately noticed and at his second show won his first Herding Group 1, at 19 month of age. He is a beautifully constructed dog, very masculine, with lots of bone and charisma and also a very beautiful, floating movement around the ring. He is well known for his outstanding head. His color is still under transition and we will have to wait till he is 4 to get his final color. But his texture is really very good.

In 2007, he had been shown for a total of 3 months only over the year and was ranked #7 in the USA, at just 2 years of age and while competing on the east coast with all the top dogs.

End of June 2007, he went with his mother Turquoise to the Canadian National weekend and he too did quite well, winning one best of breed and a group 2 from the classes, at the Canadian Briard club Booster show, along with another best male win. These two major wins left him just short of 2 points for his Canadian championship title in one weekend. He returned for one weekend to Canada, won the breed again and finished his Canadian championship.

Being mostly home, Aramis has started his herding training and enjoying immensely working in the field.

He returned to the ring in 2008, for his third birthday, in New York, at the most prestigious US show, the famous Westminster show and won best of breed. He showed beautifully in breed and group and looked simply gorgeous on the green carpet. Aramis brought me so much joy that day. As always he knew it was a special time of special needs and he delivered.

Enjoy a small sample of photos of my dearest Aramis below. I very much look forward to seeing his offsprings be it at home (I have plan for a tawny litter in the future) or at other breeders. Will keep the site updated with any news on that subject !

Aramis is now a father. He sired a litter of seven puppies at Gael and Brian Harper, Wotarukus Briards. You can see some photos of the puppies at the bottom of this page. There is no doubt who daddy is when you look at the faces of those little briards !. We had lot of fun visiting Gael and Brian and the babies twice up in Canada. During those trips, Aramis participated at shows in Ontario and brought back home not only adorable photos of his beautiful kids but also several group placement ribbons. He certainly enjoyed the large outdoors rings and spending time with his favorite human playmate.

As 2008 has come to an end, Aramis is the #1 Briard in Canada. Being shown there in very limited occasions he consistently won or placed in the herding group, leading to his #1 position. I am thrilled about that accomplishment that he and I did together. He enjoyed every bit of it and so did I. Aramis was welcomed in Canada by so many for his beauty but also his wonderful character. It was a fantastic year end and he fully deserved the smoked fishes he enjoyed at the Niagara Falls on our last 2008 trip.

2008 was certainly a most wonderful year with Best of Breed at Westminster and #1 in Canada ranking for Aramis.

2009 continues to be great for Aramis. He has not been to many shows this year due to my lack of time, but we managed to go to three shows and brought back more group wins and placements. He met up with his daughter, Jade. Jade, herself, has been at two shows and won BPIG each time. Enjoy a photo of them side by side and a few more shots of Aramis. For the most part, Aramis enjoys being the king of the house and playing his daily fetch time.

2012's exciting news for Aramis is the arrival of his 12 children out of Sage's sister. Babies are now grown up and gone to their new homes with the exception of a little black girl, Ms Paws (Fairytale's Heiress on Paws) and a handsome blue boy, Mr. Horat, (Fairytale's Heritage of Horat).

And exciting times for Aramis at Specilaties as a veteran where he wins his veteran class at the 2012 BCA National and at the 2013 ASBC Regional Specialties. He has not forgotten anything and just enjoys so much having fun in the show ring with me.

And after 10 most wonderful years, Aramis left us in a completely unexpected way. We woke up, he jumped up in bed, went downstairs, did his little dance waiting for his food, ate his breakfast (Yes breakfast was always priority over going outside in Aramis' world), came back in. I was vividly thinking then, that he looked so good at his age and that I would take him to the national as a veteran. The early morning routine continued like always. While I was showering Aramis was in the bathroom of course and a few minutes after I walked out of the shower, Aramis collapsed on the floor. While some may argue it was a good death since he did not suffer, it was so sudden that there was no preparation of the mind. The shock overwhelmed my heart for months. Over a year later, I still feel Aramis snuggling in bed and all his antics still fill the house. Born a singleton puppy, always with us, always on the go for any adventure, a fabulous show man, the quasi human master dog of our household, Aramis was and will always be the king of the Fairytale family, my baby boy and my absolute love dog.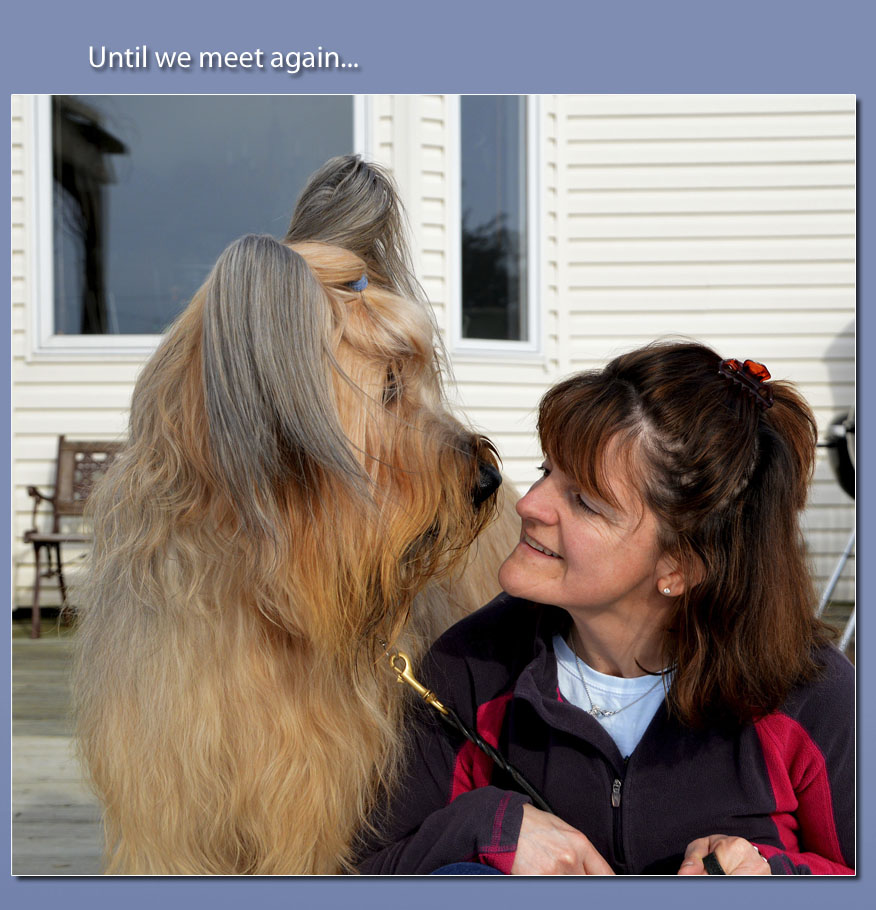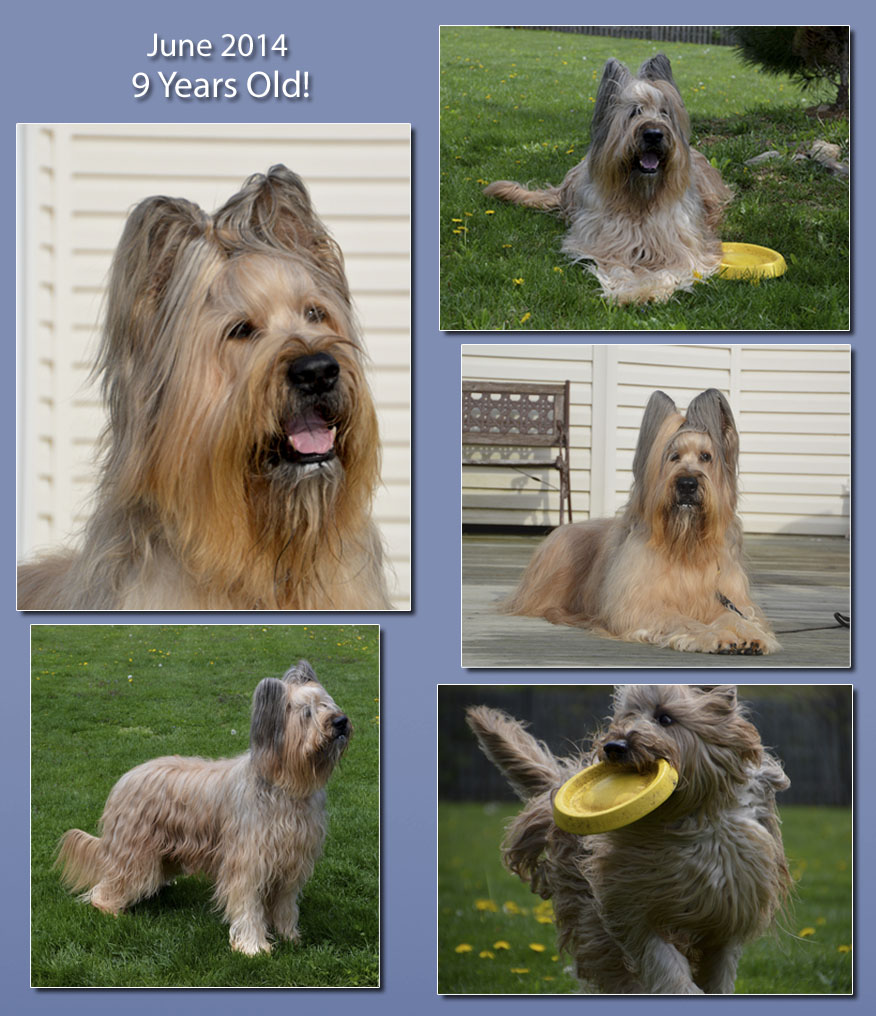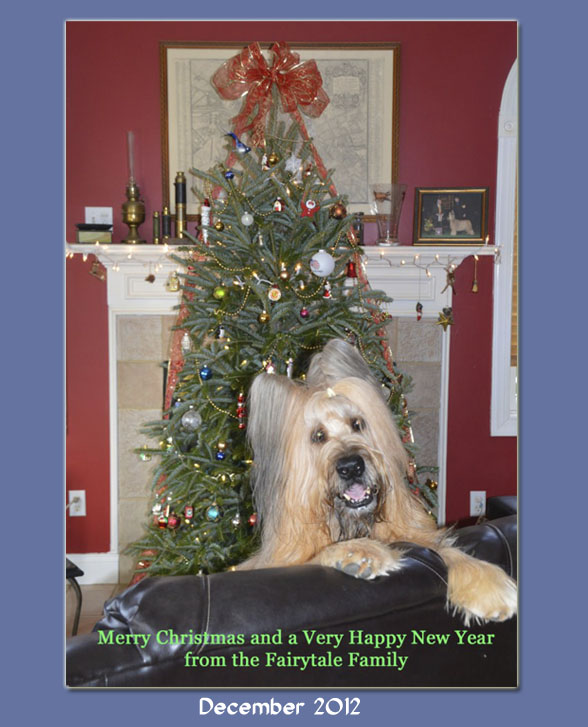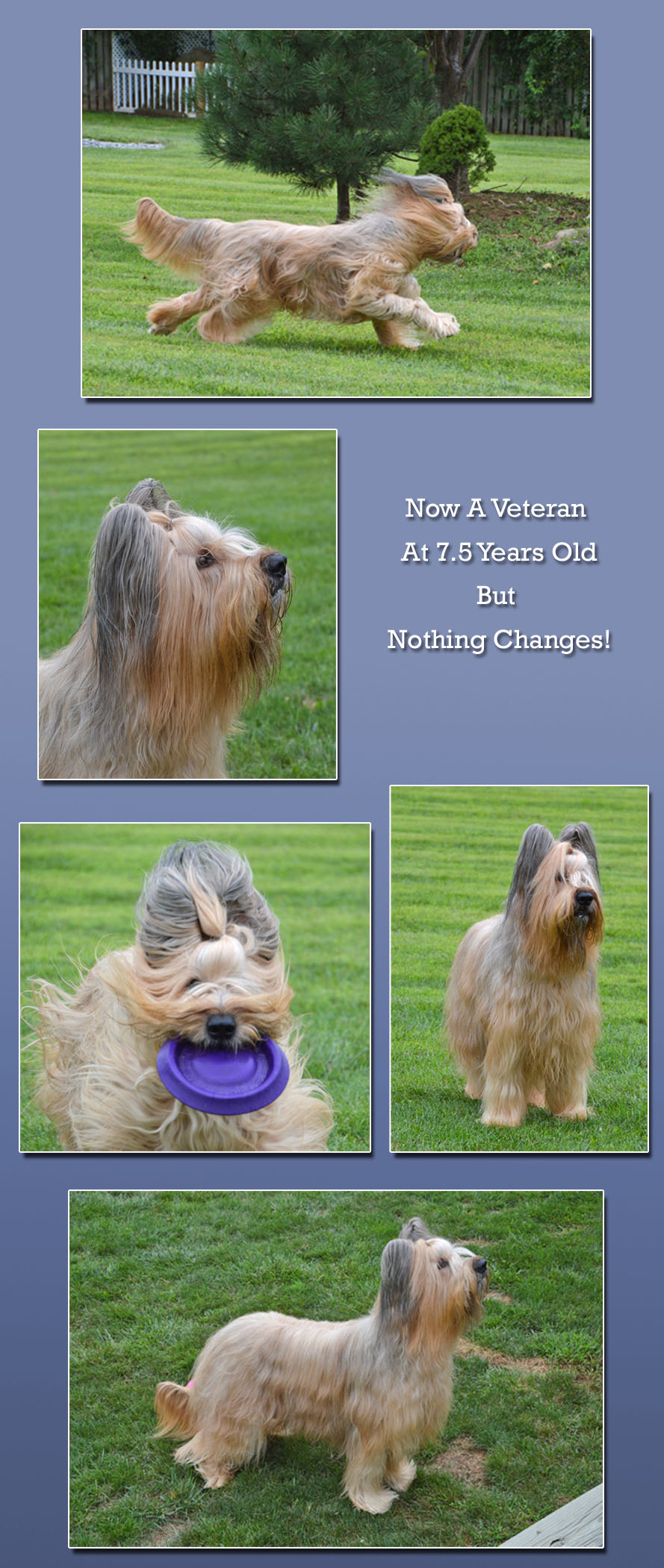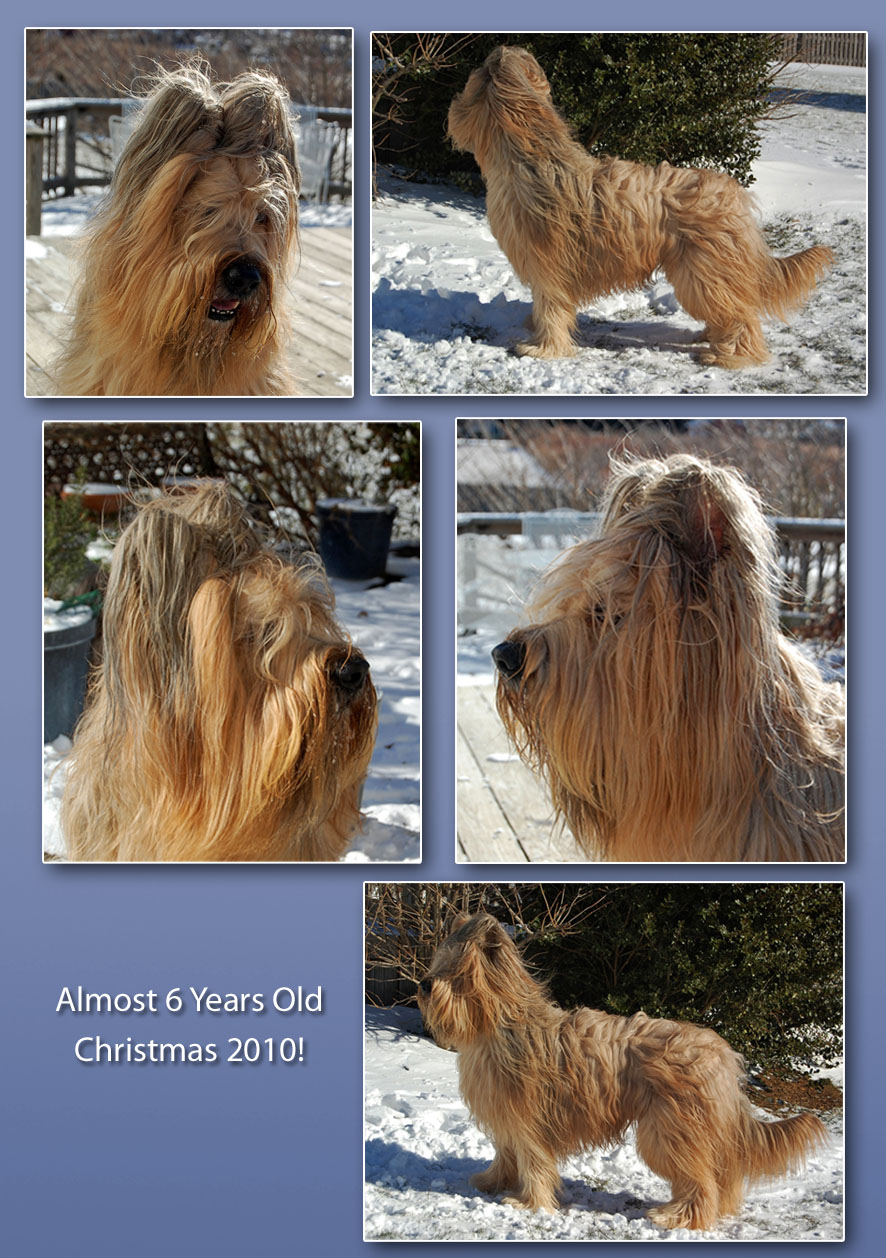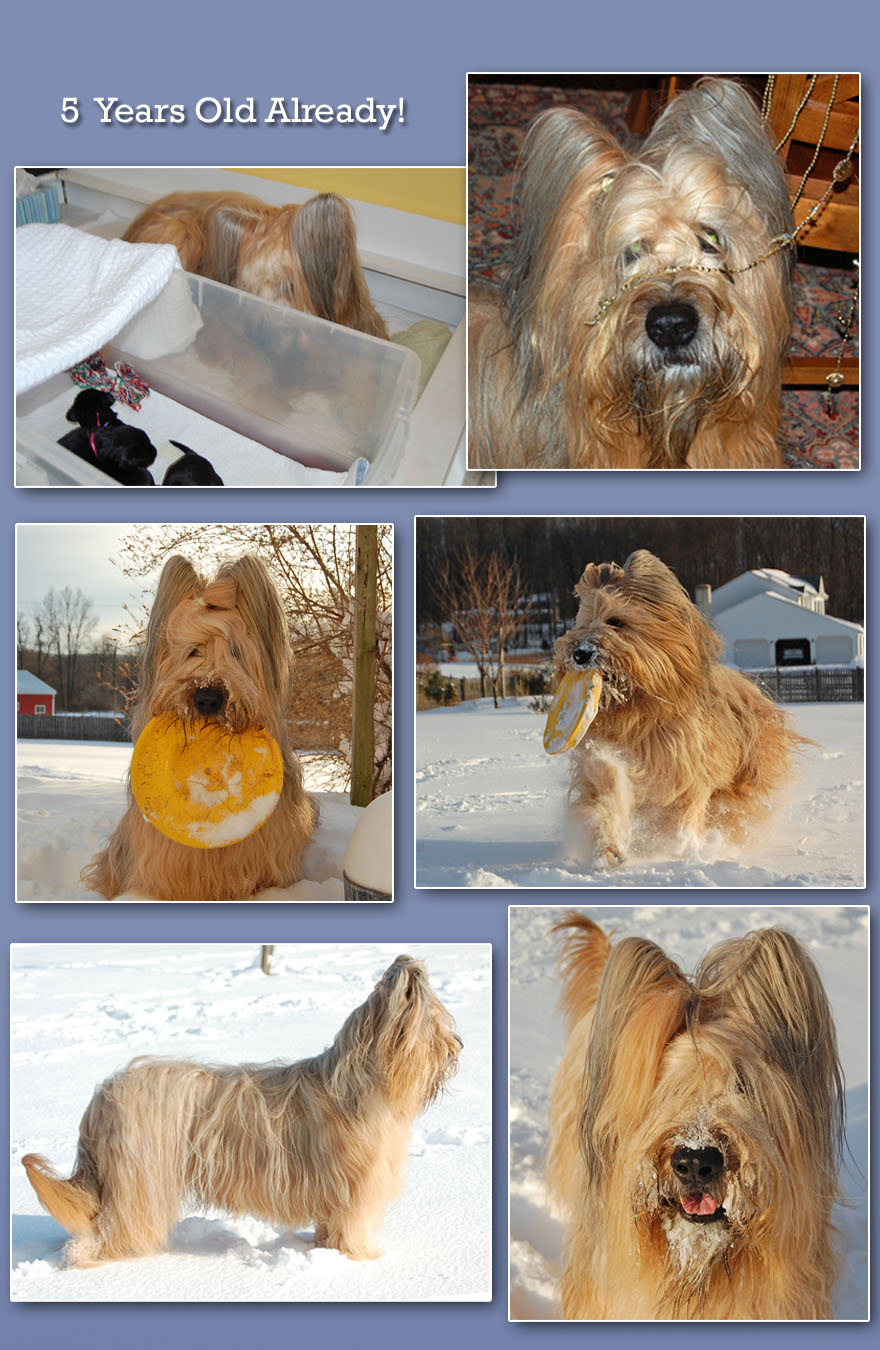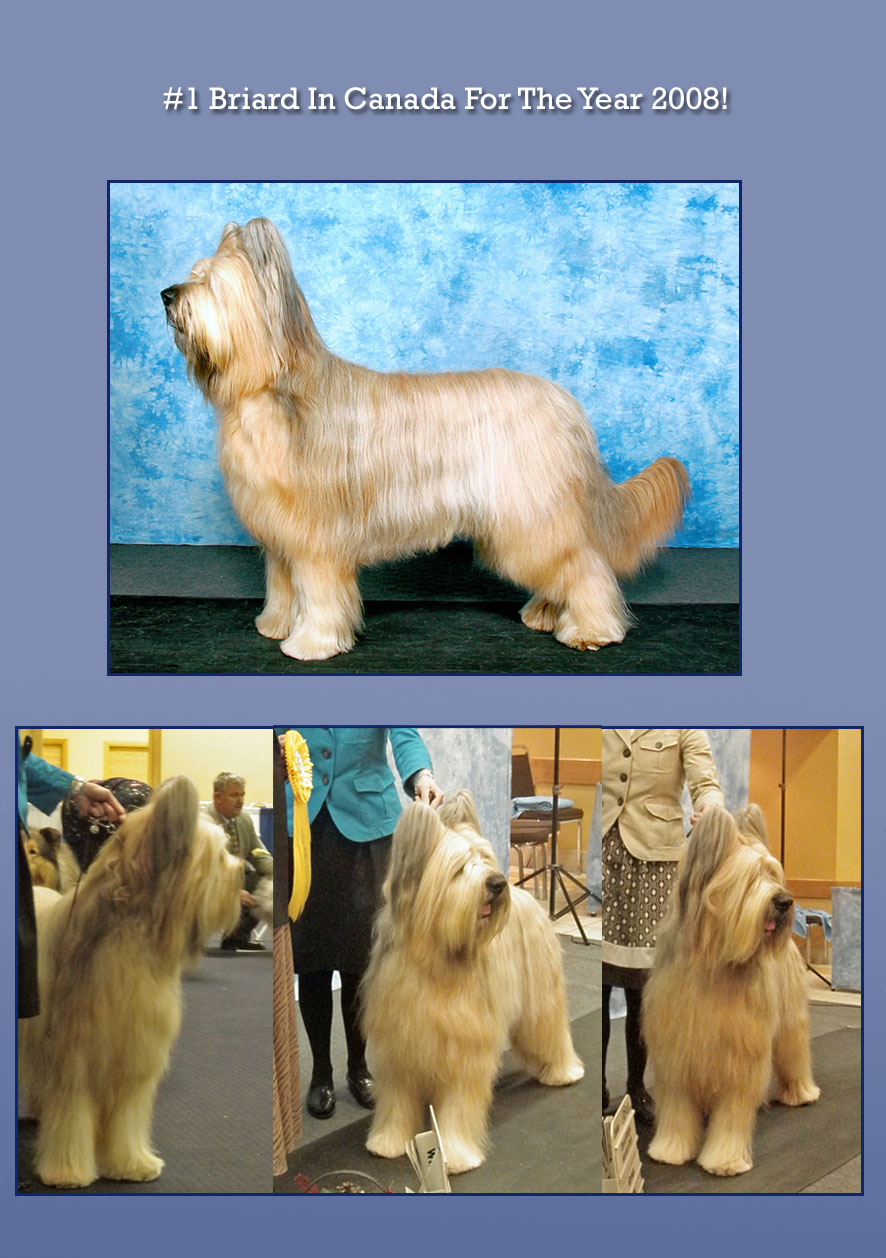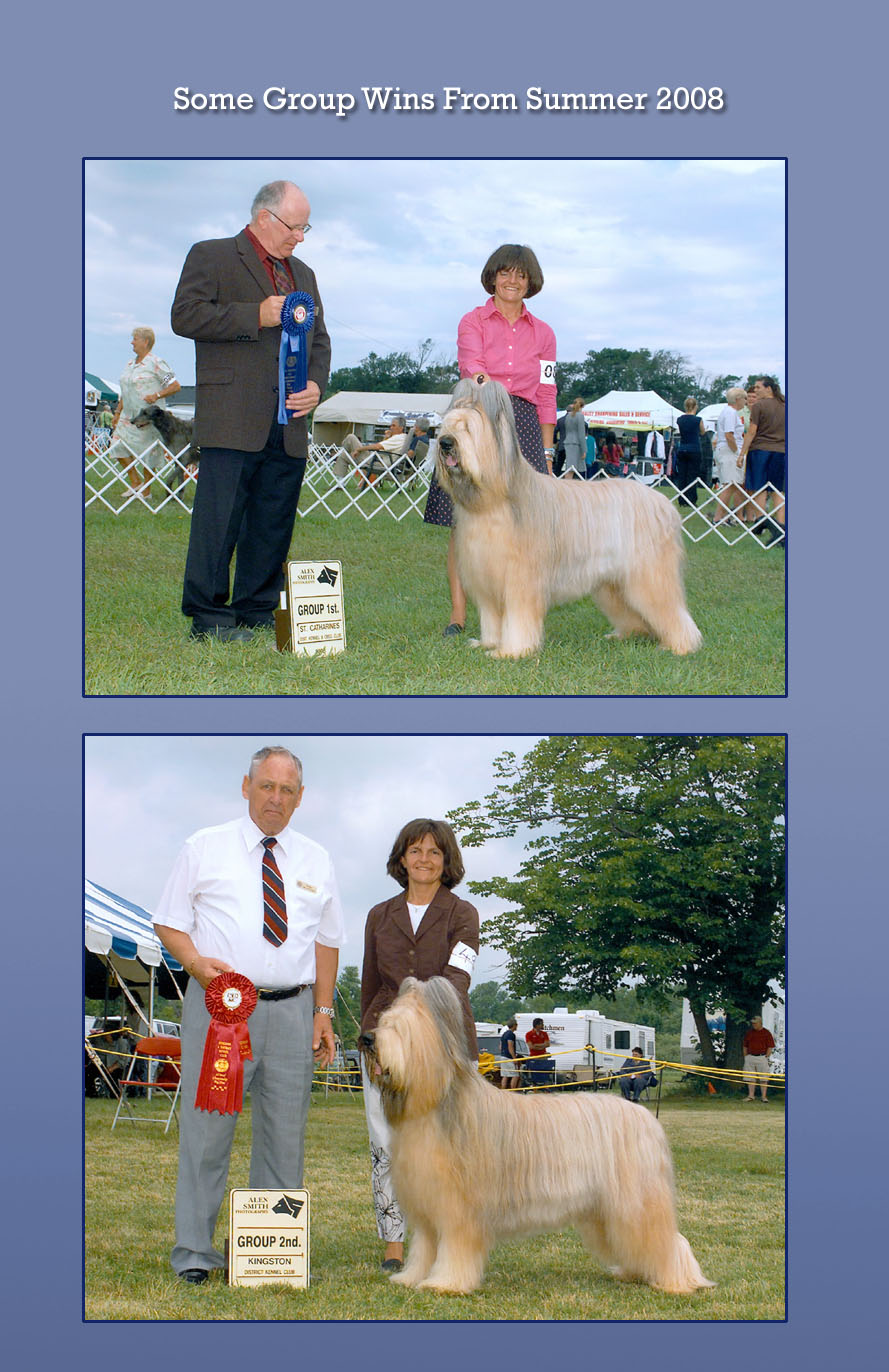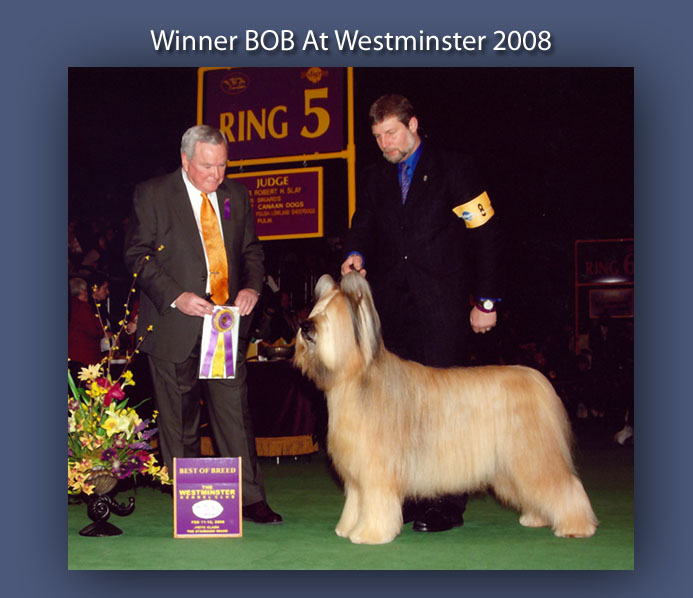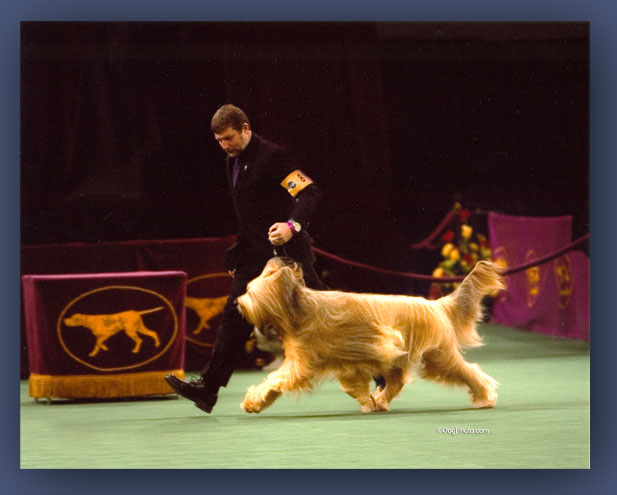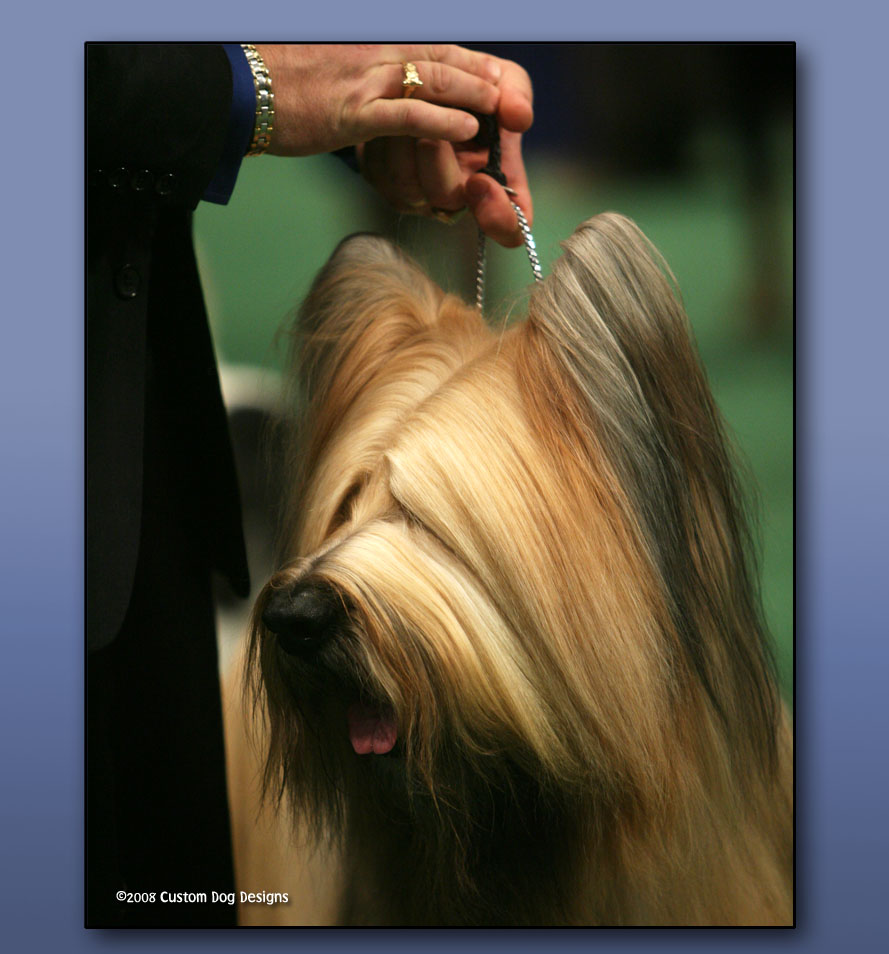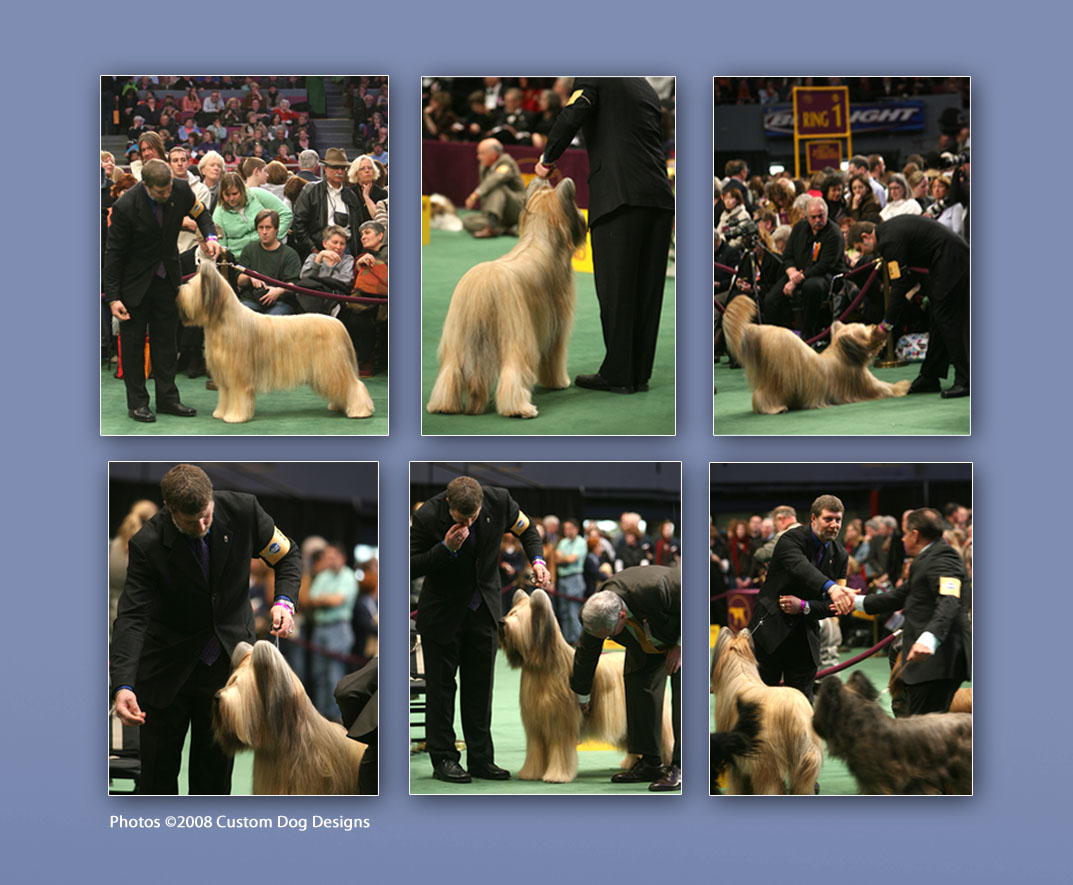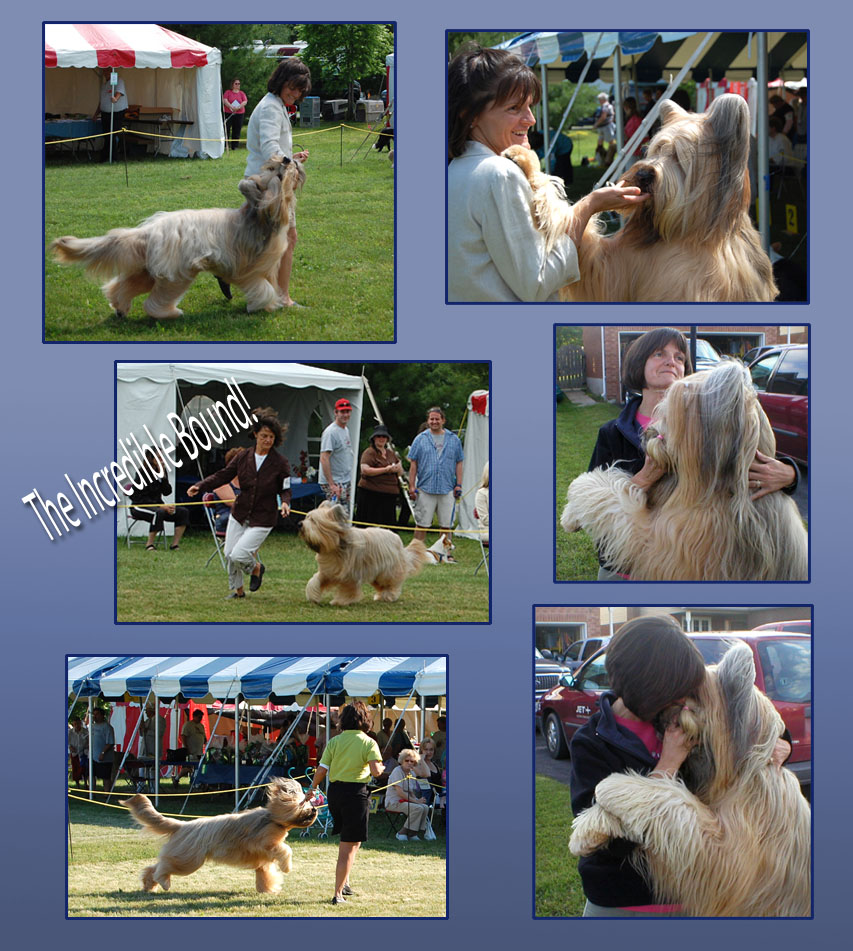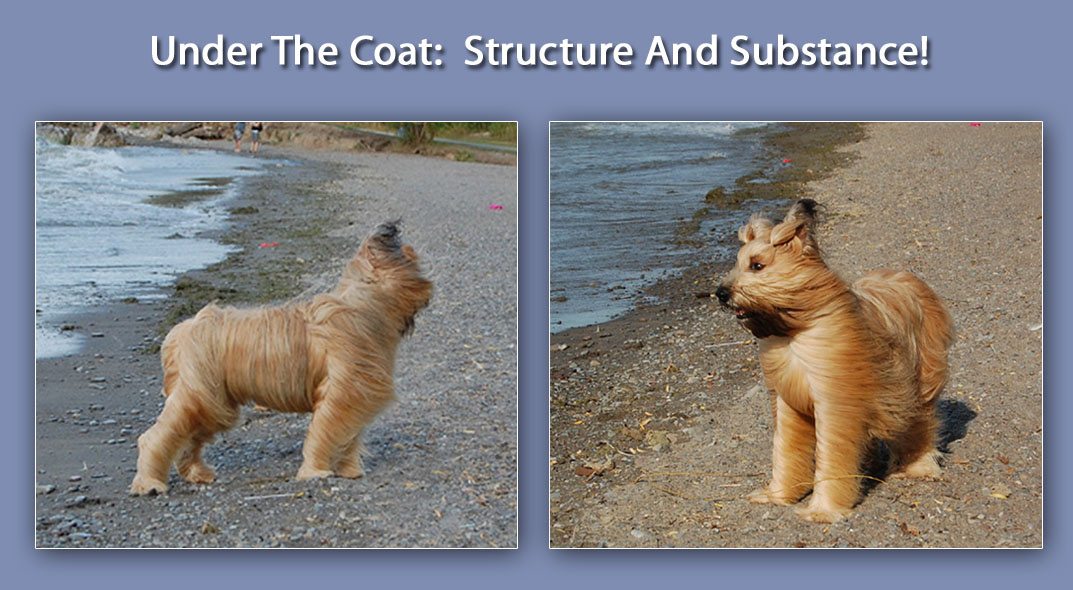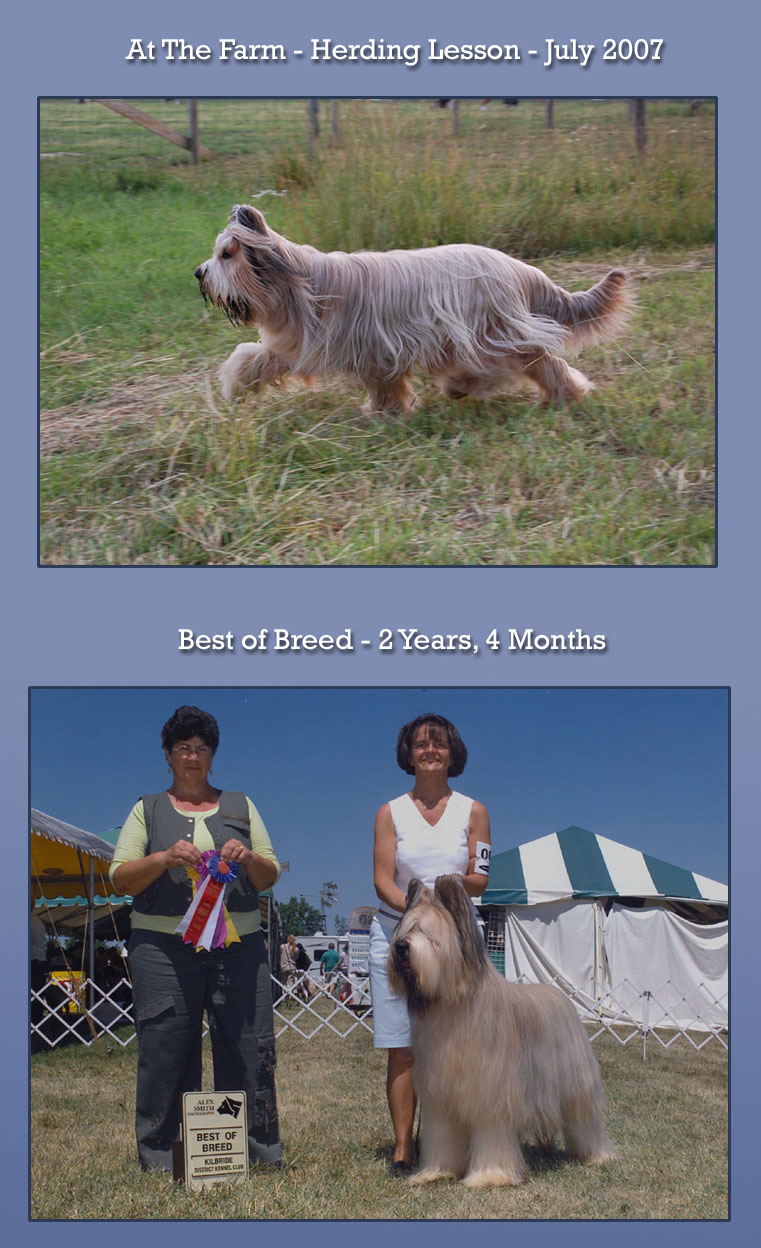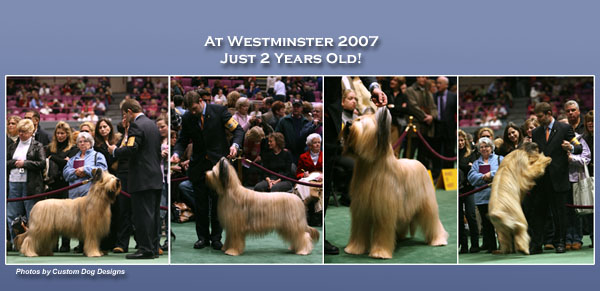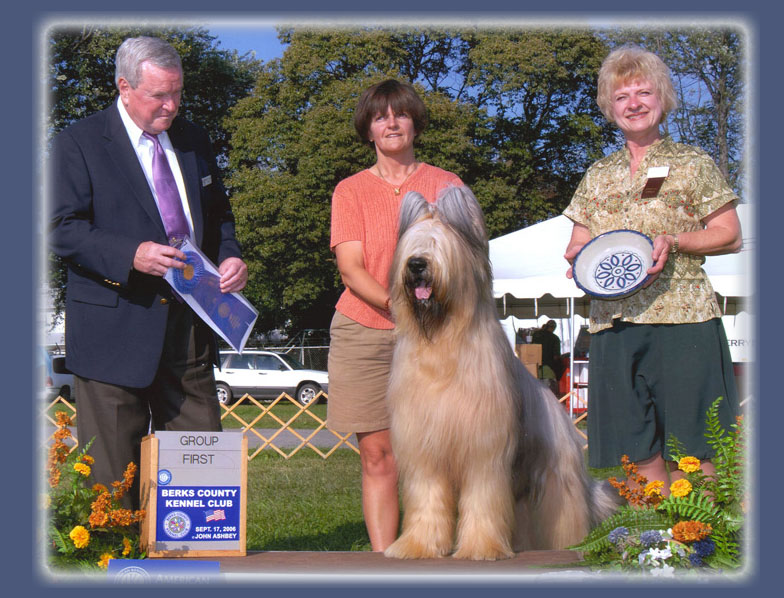 19 Months Old & Group 1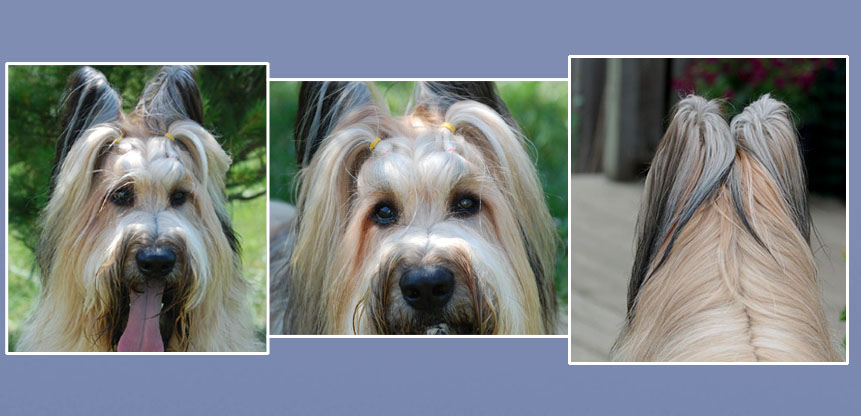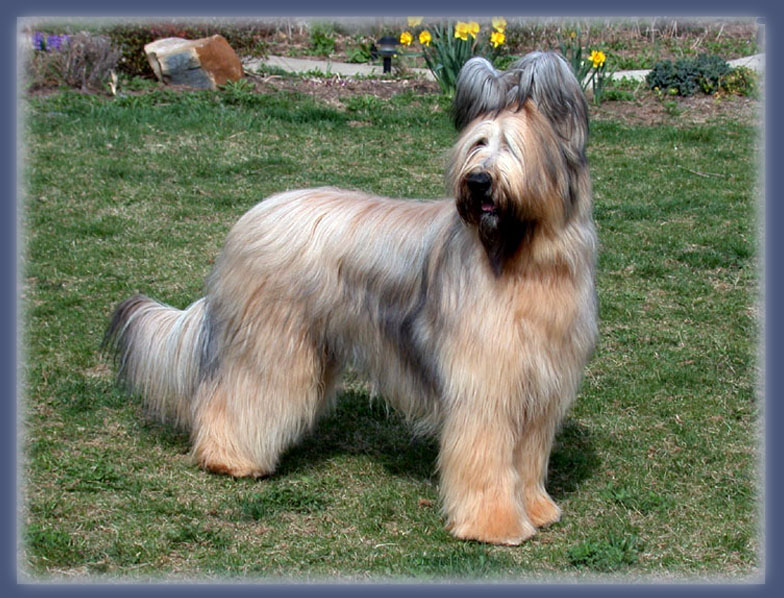 At 14 Months
11 Months - Having Fun At Home & At The Shows:
At 6 Months
| | |
| --- | --- |
| At 3 Months | At 3 Months |