______________________________________________________

Our Fairytale Team: Ria looking so magnificent
and Oxford so handsome !

The puppies will be born around Christmas day out of Occitane.
Check litters page for more details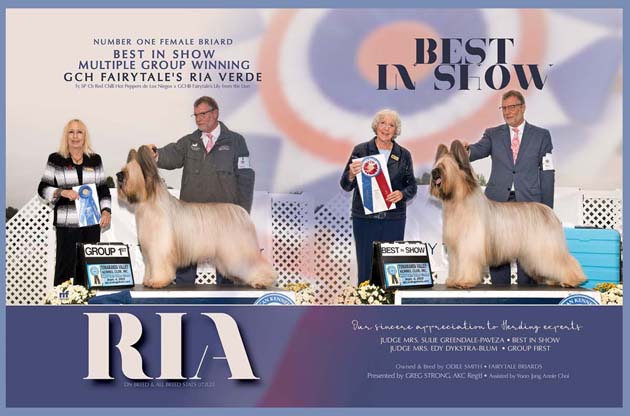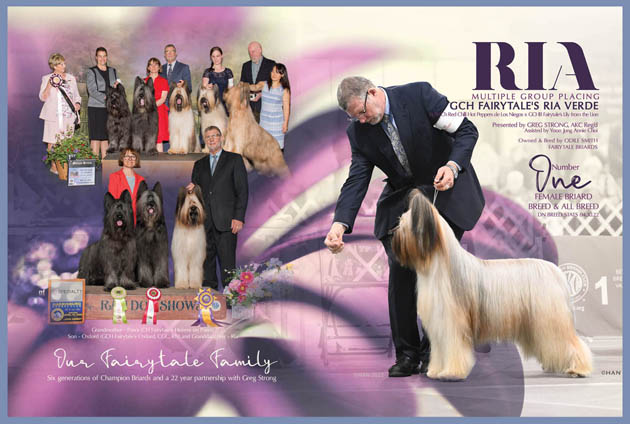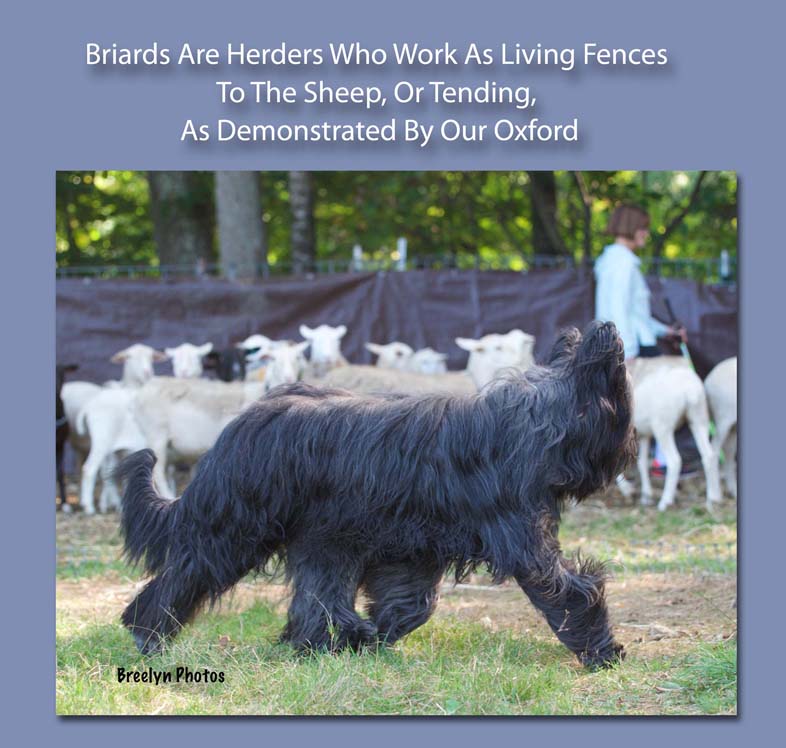 We now live in Bolton, Massachusetts. I (Odile) am French but have been living in the US since 1996. All my life has been spent with animals, with the exception of my years at the university when it was impossible to have a dog in my little apartment!
All our dogs are above all family companions and of course live in the house with us.The briard has a very strong bond with his master and needs permanent contact with him. Therefore we have a limited number of dogs and I breed at a low frequency. Our focus is on maintaining the breed characteristics and not on producing numbers. Babies are born and raised in the house, with permanent human interactions. It is a great joy to see life renew itself and watch babies develop. You can see plans or current litter under the "litters" page.

We are members of the Briard Club of America, and support the Vet School at the University of Pennsylvania. And I am an AKC Breeder of Merit.



I compete mostly in conformation activities in the US and at times in Canada. I used to also show in France, but have stopped traveling with the dogs overseas. I strongly believe the briard should conform to the country of origin (France) standard as well as to the AKC standard.
I also take our dogs herding at two sheep farms and enjoy very much seeing them display the characteristics for which this breed was bred originally. Rebelle, Sage and Aramis, make their ancestor, Judith, a true shepherdess of her time, proud.

You can visit the page of each of our dogs to learn more about them.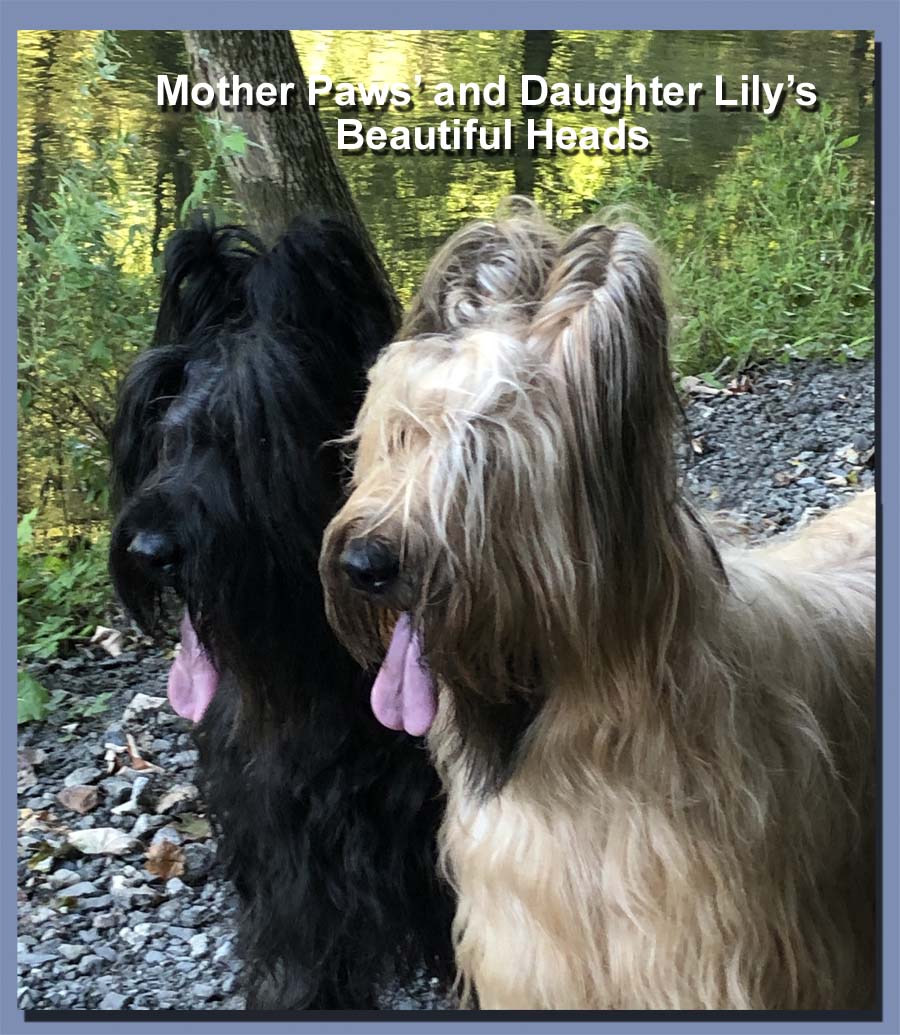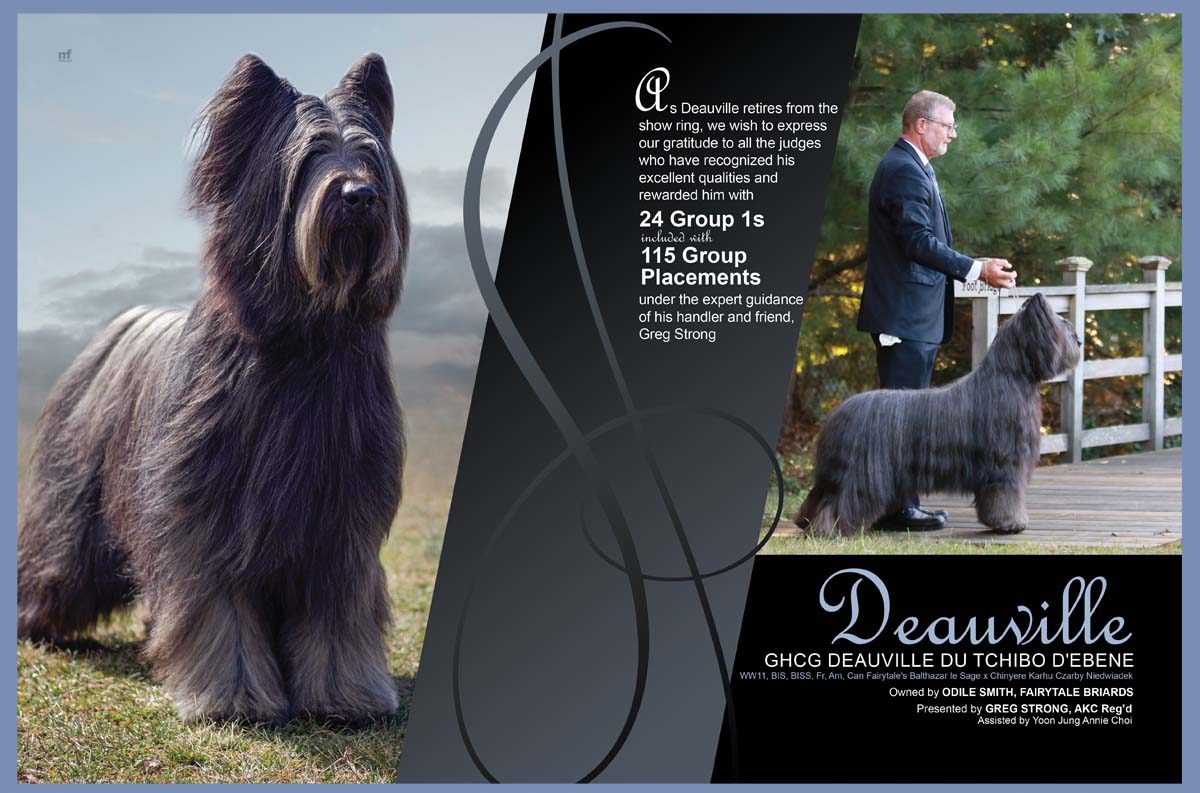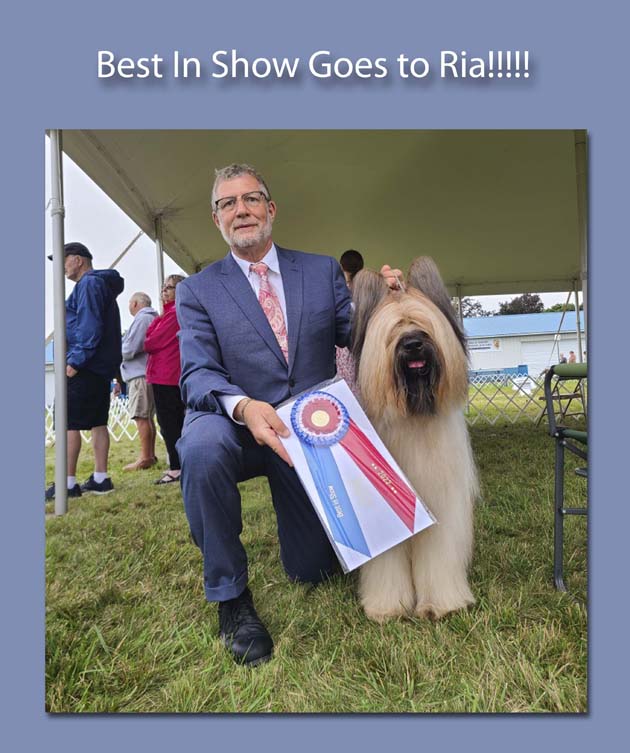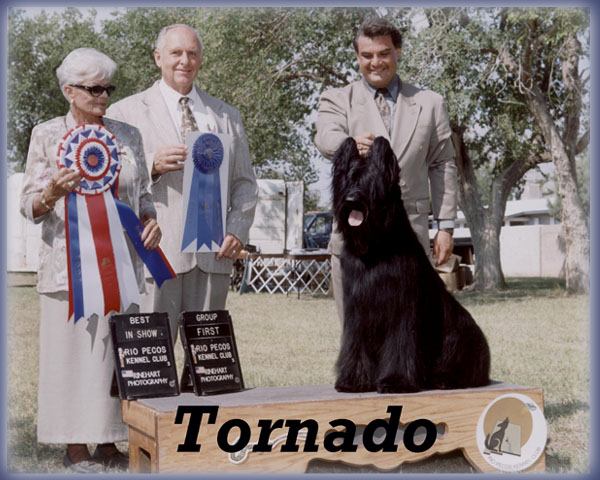 © 2003 - 2023 by Custom Dog Designs
Last Updated 11/23/2023
All Rights Reserved
Nothing on this site may downloaded or used without written permission.